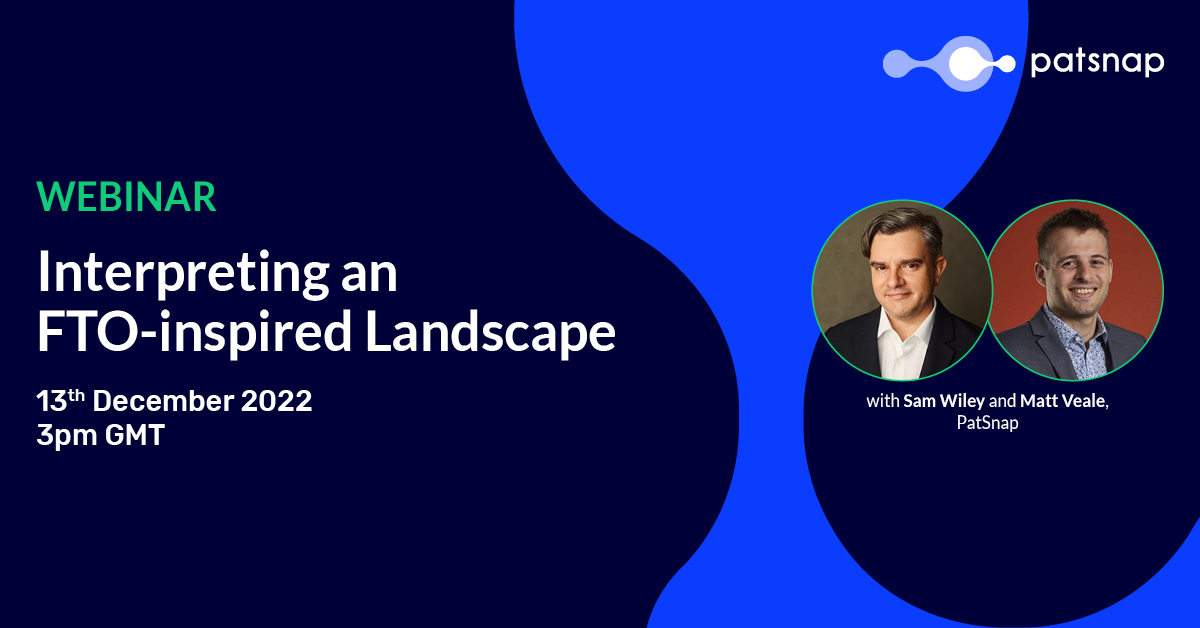 Interpreting an FTO-inspired Landscape
To successfully commercialize a product or service, it's imperative you understand what the freedom to operate (FTO) landscape looks like. This will guide your decision making, and help you determine whether your idea infringes on another party's intellectual property rights.
However, interpreting an FTO landscape can be confusing, especially if you don't know what to look for.
Fortunately, we've got you covered! Join us on December 13th at 3pm GMT for an interactive FTO landscape discussion.
In this one-hour webinar, you'll learn how to:
R

un a risk-based FTO analysis




Create a landscape and extract meaningful insights




Conduct a product development analysis & more!



We'll conclude with a quick Q&A, so come prepared with your questions.
Spaces are limited and available on a first come, first serve basis. Reserve your spot today!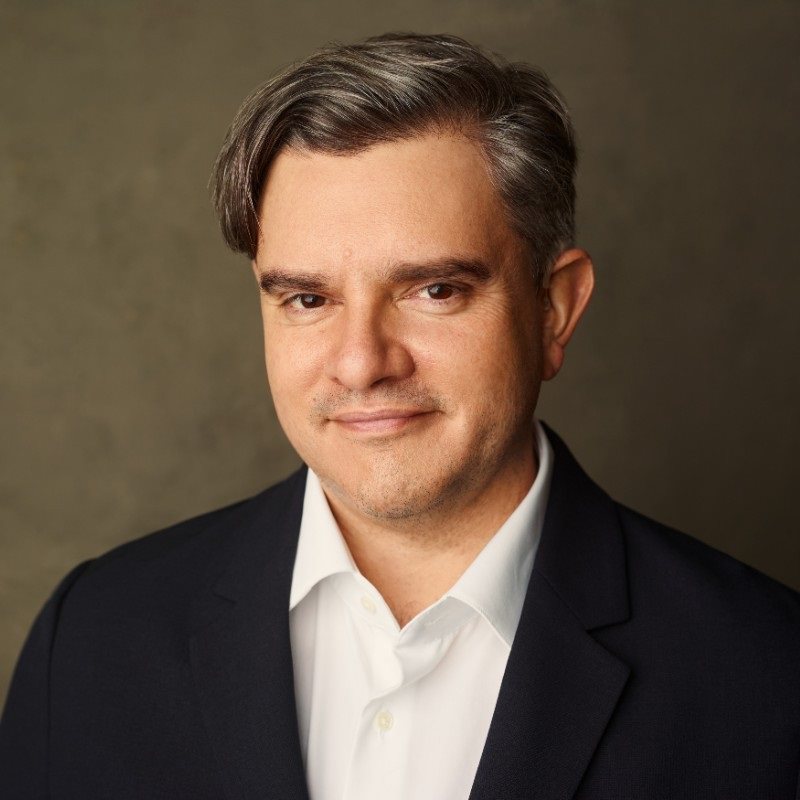 Sam Wiley is a Silicon Valley IP veteran and IAM 300 2022 strategist with an unwavering conviction that intellectual assets are vital to advancing the arts and sciences. His passion is applying technology and data to empower innovators and business leaders. He advises clients ranging from Fortune 100 multinational companies to boutique law firms on implementing technologies that streamline IP operations and provide critical decision support on innovation strategy.
He is currently the Head of Thought Leadership and Customer Advocacy at PatSnap, a global connected innovation intelligence firm that specializes in turning innovation data into actionable intelligence. As an evangelist for IP technology and analytics, he uses his platform at PatSnap to share cutting-edge best practices by shining a light on industry thought leaders, particularly underrepresented voices in IP and innovation.
Mr Wiley's career in IP began as a patent examiner with the USPTO, after which he was a consulting and testifying expert in IP valuation. Most recently, he has been heavily involved in the IP and innovation technology ecosystem, serving as a principal IP solutions architect for what was the world's leading provider of IP software and services, and in multiple executive leadership positions. He has presented on IP and innovation topics across North America, Europe and Asia, and is the chair of the Licensing Executives Society Valuation and Pricing Committee. He holds an undergraduate degree in computer science from New Mexico State University, as well as a Juris Doctor and a master's degree in accounting from the University of Arizona.
Sam Wiley
Head of Thought Leadership and Customer Advocacy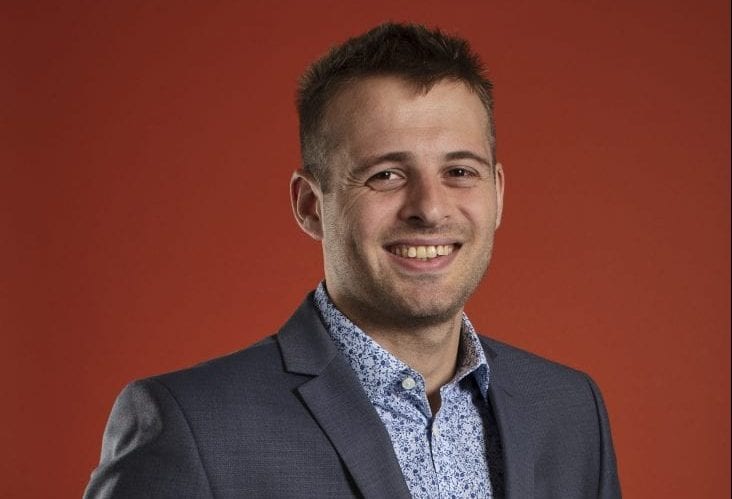 Matthew is an experienced European Patent Attorney and previous UKIPO Patent Examiner. He works with the team at PatSnap to unlock detailed insights, helping forward plan and create profitable IP and Research & Development strategies based on patent data including: freedom to operate searches; novelty searches; invalidity actions; competitor intelligence and patent landscapes.
Matthew Veale
European Patent Attorney
Copyright © 2022. All rights reserved.