PatSnap's Perovskite Deep Tech Report
Take a deep dive into the emerging perovskite market
This PatSnap report provides an in-depth analysis of the perovskite industry, including why large organizations are using perovskites to extend battery life and increase efficiencies in energy storage.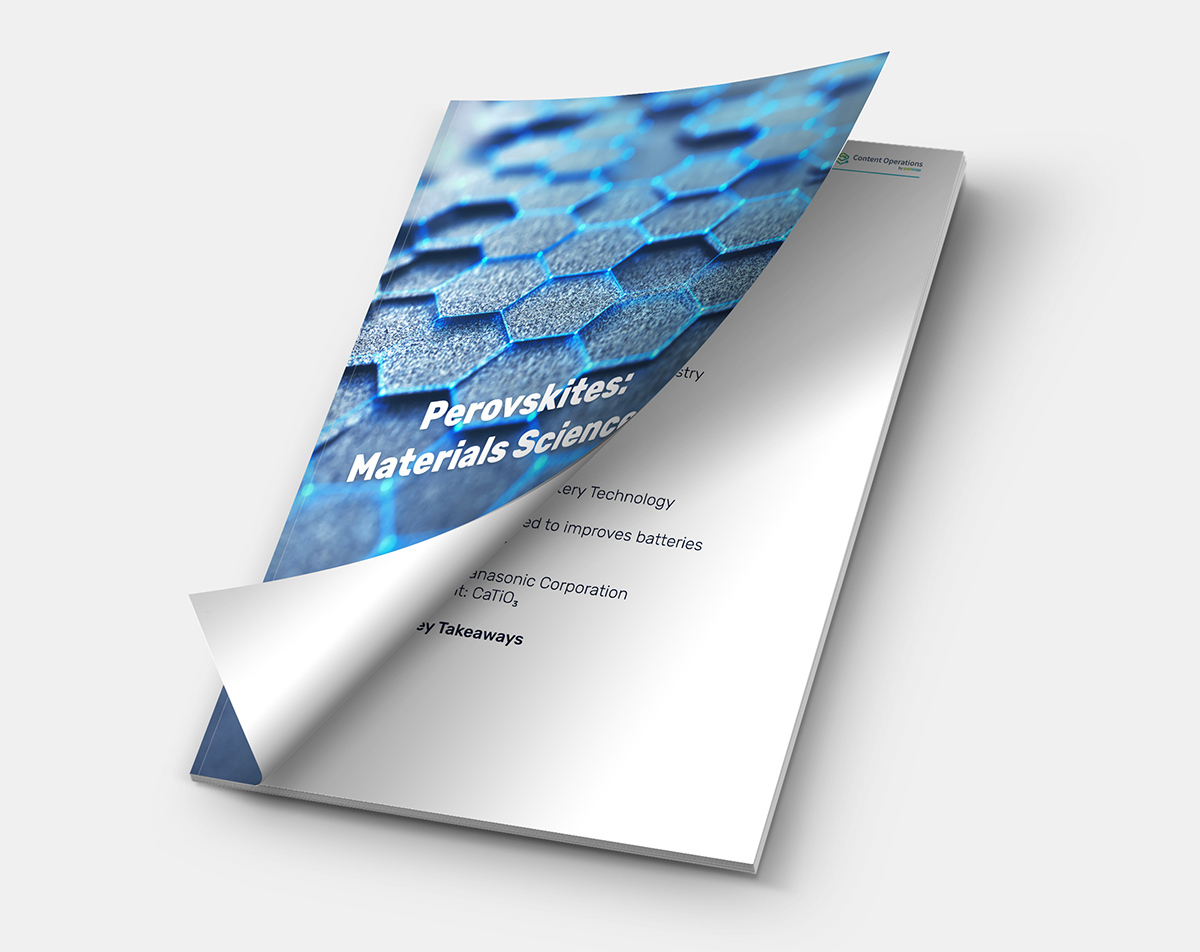 Read the report to explore:
The current applications of perovskites

The state of the market
Geographic and competitive landscape
IP application trends
Key players
… and much more!
Toyota, NGK Industries, Samsung, and LG are the top patent assignees

These large electronics organizations are pushing to innovate batteries with higher efficiencies. The new entrants in the perovskite battery technology space are mostly of Chinese origin, where filing peaked in 2020 and 2021.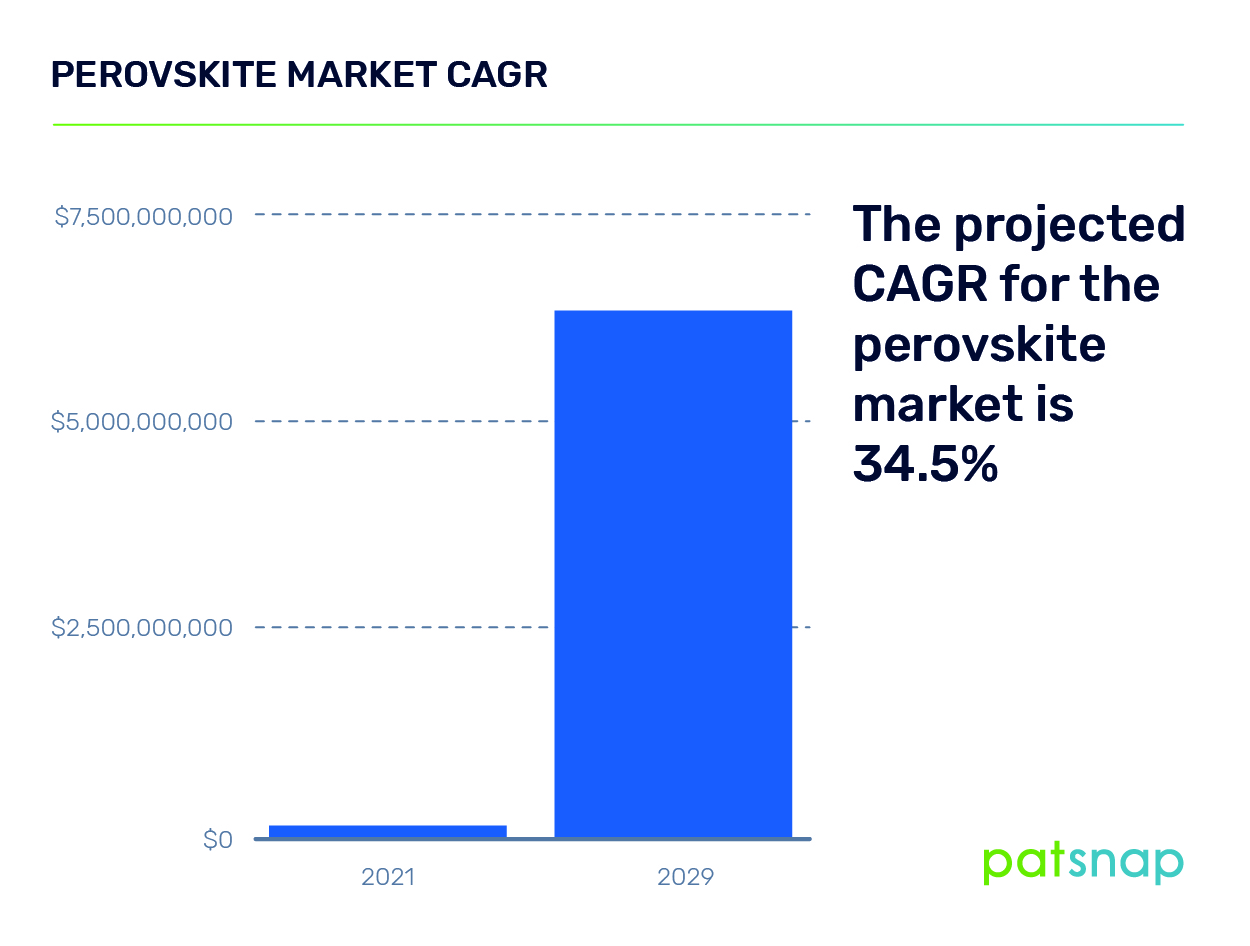 The industry CAGR is expected to hit 34.5% by 2029
In 2021, the Global Perovskite Solar Cell market valuation was $0.17 billion USD. By 2029, the market is expected to reach a $6.29 billion USD valuation, representing a compound annual growth rate (CAGR) of 34.5%.
Unlock key business, IP, and R&D insights with PatSnap, and make more informed innovation decisions



Identify early-stage innovation opportunities

By leveraging different data sources, companies can more accurately validate ideas early on, identify innovation hotspots, and improve their innovation pipeline.
Explore industry trends and competitor portfolio shifts

Using AI-powered technology, companies can stay ahead of competitors, predict and analyze emerging trends, discover new market entrants, and more.
Uncover real-time insights on new research and technology areas

Simplify complex search results, extract key insights, and gain a 360-degree view of a technology area or entire market with Connected Innovation Intelligence.
In submitting your details, you consent to PatSnap collection, processing and storing of your Personal Data for the purposes of providing the information and/or services you are requesting. Such collection, processing and storing of Personal Data by PatSnap will be in accordance with our privacy policy.
Copyright © 2022. All rights reserved.