Investor solutions
Integrate IP insights into the investment lifecycle to analyze and optimize investment decisions and portfolio performance.
Find vital business signals hiding in patent data
Up to 80% of a company's value is made up of intangible assets which are hard to quantify and sometimes even identify. One rich and trusted source of corporate information is in patent data. Patents contain valuable insight that can show you where a business is going, what technology is worth investing in and who are the most prolific emerging innovators.
How PatSnap's API helps you connect the dots and make better investment decisions
Conduct due diligence on IP portfolios
Quickly and easily access company data across combined datasets from both listed and privately held businesses to assess risk and potential opportunities.
Compare cohort of equities
A cohort of equities can appear relatively similar on the surface, so we help you to understand the underlying portfolio and if they may be converging or diverging from one other.
Build IP-based trading strategies
Create effective IP-based factors using clean, standardized, global, point-in-time patent data.
Analyze technologies
Get a clear picture of a technology area and see which the most innovative, future-proofed companies are and in which global markets they are planning to operate.
Fast-track insight
Save time by taking advantage of powerful name standardization, machine translation, and semantic search capability to power your business location.
Discretionary investing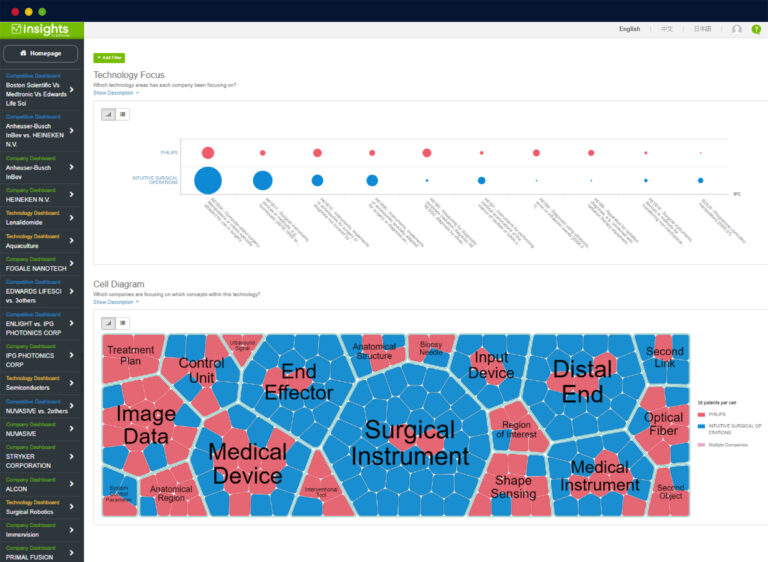 Comparing similar equities
Look at two equities that are relatively similar on the surface, but then dive into the underlying portfolio and you can understand if they may be diverging from each other. You can then understand who might be moving into a different industry or technology space and make your investment decisions based on what you think is the better strategy.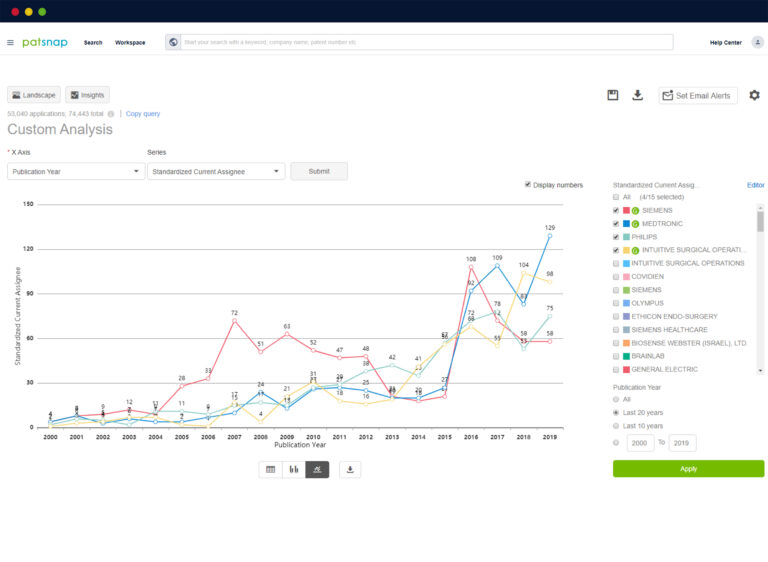 Top-down
A fund may want to research an innovative industry, for example synthetic biology. They then want to investigate that industry to identify the best investments within that. You can use the patents to understand who has the most protected innovations and who has the 'strongest' IP (forward citations / geographical coverage).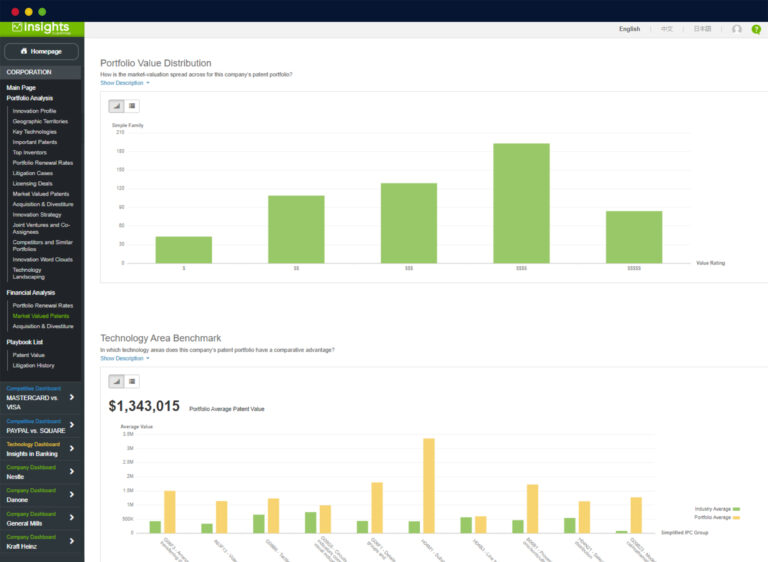 Bottom-up
A fund may research an equity which has a company that's either holding or interested to take a position in. To decide on the position, they can look at the company's IP and then assess how it sits within the industry. Is there wide industry coverage? Geographical coverage? Diverging strategy? Sustainable innovations?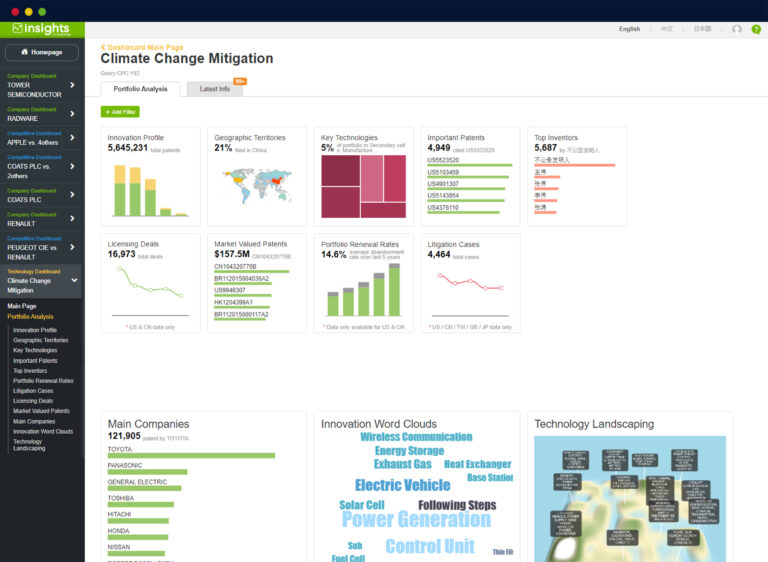 Thematic
A fund may have a specific industry focus, so our API allows you to take an industry of interest and select a portfolio of best investments.
Quantitative investing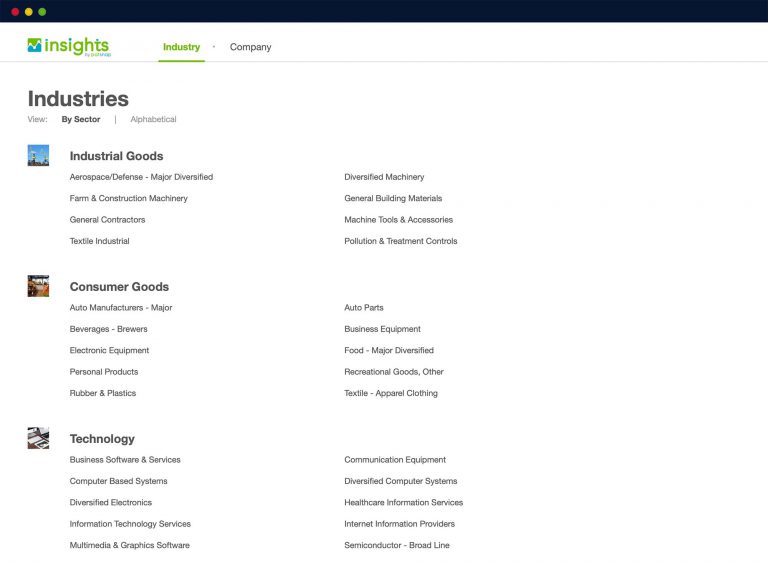 The benefits of patents
Chemical enables you to search for compounds by name variants and chemical structures and then use powerful tools to
Generalized: Patents cover many technical fields over a long period of time.
Objective: Specific criteria must be met for an invention to be patented.
Standardized: Patents are well tracked and include a wealth of meta-data.
Exclusive: 80% of US patents contain technology not disclosed in non-patent literature.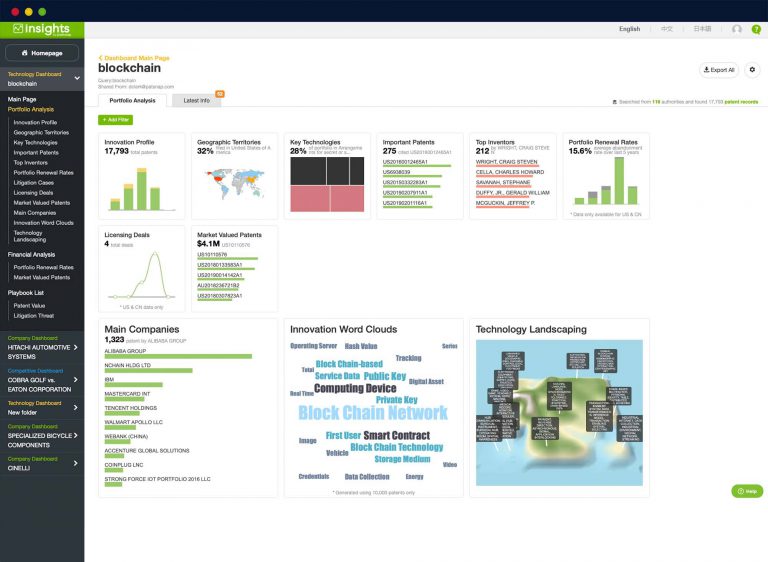 A rich source of intelligence
Get actionable market intelligence to follow licensing deals, assess innovation efficiency, and track the value of portfolios. Understand the competitive landscape by using patent data to find emerging companies, analyse freedom to operate, and identify litigation threats. And gain access to technology insight through real-time updates on core tech areas, track emerging technologies, and identify technical partners.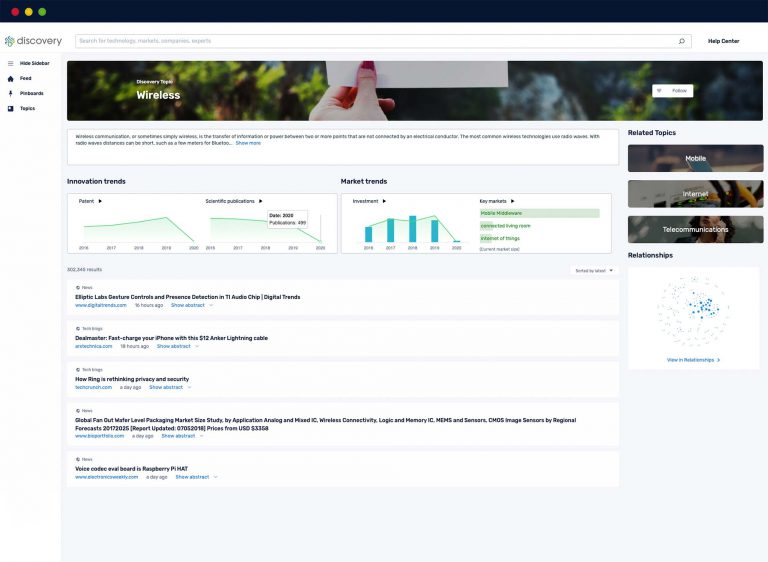 Why PatSnap's patent and innovation data?
Our data is available through an API built to RESTful standards:
Tickerized
10 years of point-in-time data available to back-test
Over 16,000 actively trading patenting equities
Multi-industry patent coverage
Global geographical patent coverage
Venture capital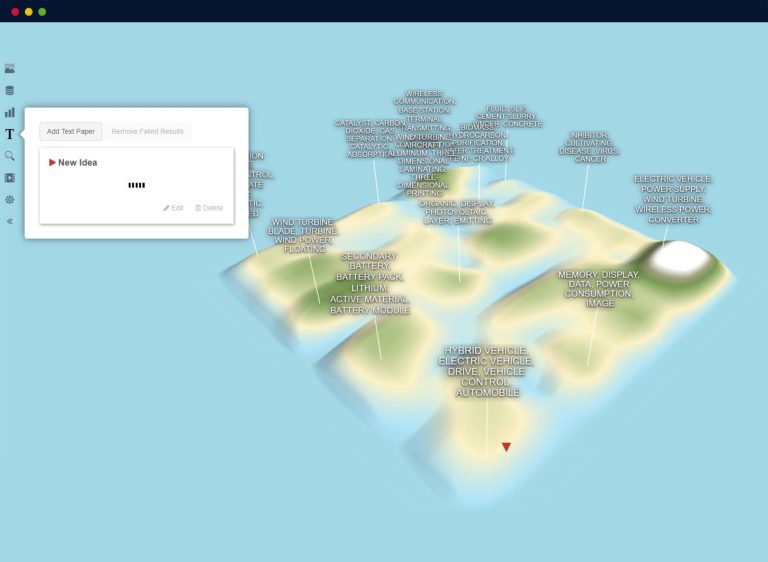 Due diligence
Of all the factors to consider when entering a new market, geographic or product-IP can be among the hardest to assess. VCs need to understand whether there are infringing local patents that don't exist in home markets, whether an incumbent heavily protected tech area is severely limiting the investment's freedom to operate, and if all of competitors in the market are known including the potential new entrants.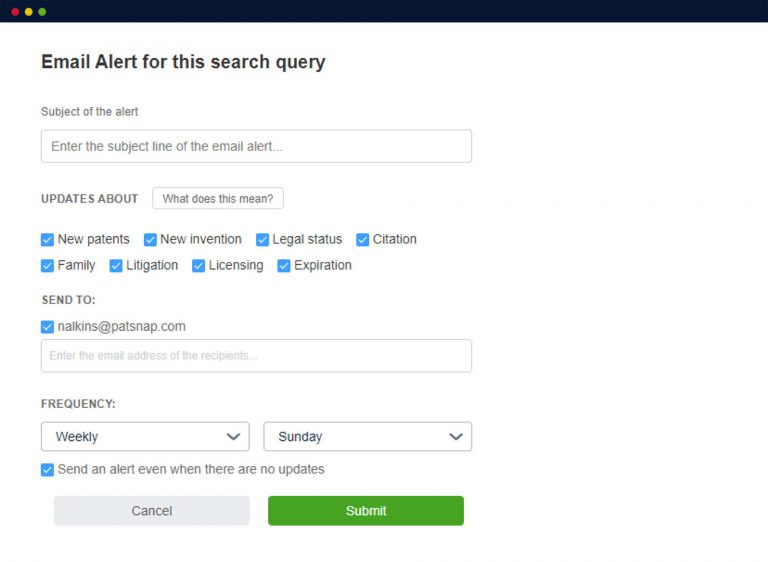 Supporting portfolio companies
Using our API, VCs can set up alerts triggered by the events that matter most—new competitor filings, new licensing deals, and litigation activity. This means you can immediately investigate the extent and potential impact of an event—and determine how this changes patent value, competitor strength or market conditions.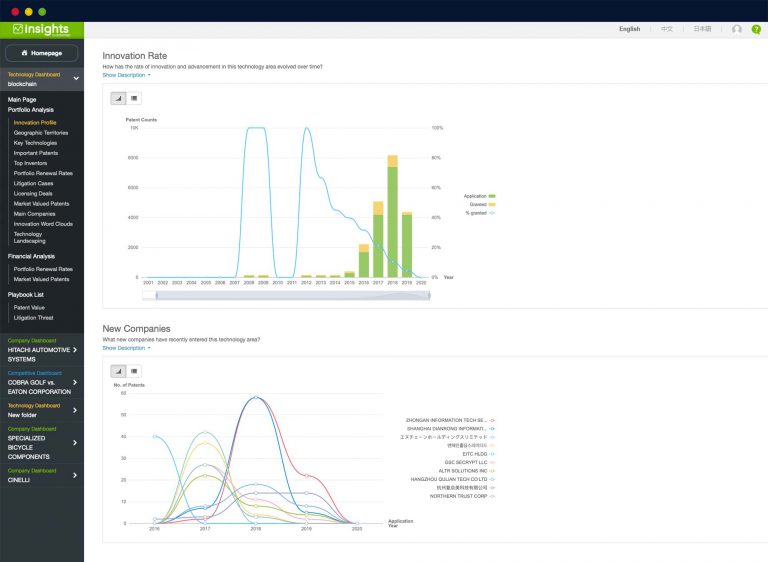 Sourcing
Using IP and innovation data, you can find new entrants to the market and find the signals in the noise by looking at the patenting activity of established companies. You can also use connected intelligence to avoid crowded areas where the cost of entry and cost of talent is higher and avoid being a late entrant to a burgeoning innovation hotspot.