IP Intelligence
A comprehensive IP intelligence platform helping more than 10,000 customers perform accurate global patent searches and analysis to protect, manage, and advance their IP positions.
Turn IP assets into competitive advantage
As the importance of intangible assets continues to increase, being able to confidently manage or evaluate IP portfolios is vital for making an impact. Our platform enables you to assess IP portfolios, both internally and within the context of the wider global landscape, so you can make the right decisions at every stage of the IP lifecycle – key to mitigating risk, identifying new opportunities or increasing market share.
Manage risk, spot new opportunities, and defend your innovations with real-time IP analytics
Our comprehensive patent search and analysis platform connects 126 jurisdictions, 170+ million patents, and 250+ million innovation datapoints from around the world. With PatSnap Analytics you can perform highly targeted global searches that generate reliable detailed innovation intelligence that can help you manage risk, spot new opportunities, defend your innovations and keep an eye on the competitive landscape.
PatSnap's features
Unrivalled depth and granularity of data
Connecting a comprehensive and accurate global database to search patent, litigation and NPL information.
Visual and actionable insights
Build rock-solid IP strategies, instantly unlock value in patent data, and identify new opportunities for growth.
Effective and intuitive platform
Expedite and empower your patent searching by easily mining global patent data with precision.
Flexibility with workflow and collaboration tools
Collaboration tools to reduce workflow bottlenecks, bridge the gap between R&D and IP teams, and align behind company goals.
Advanced and efficient search methods
Image search and semantic search features for more efficient routes to get answers to your patent search needs.
Powerful analytics and dashboards
Create dashboards on a click of a button to effectively communicate and advise senior management through real-time IP intelligence.
PatSnap statistics
0

+m

innovation data sources
Answering IP's needs
Connecting global, comprehensive, and reliable data with an easy to use interface and workflow collaboration tool to make better IP decisions.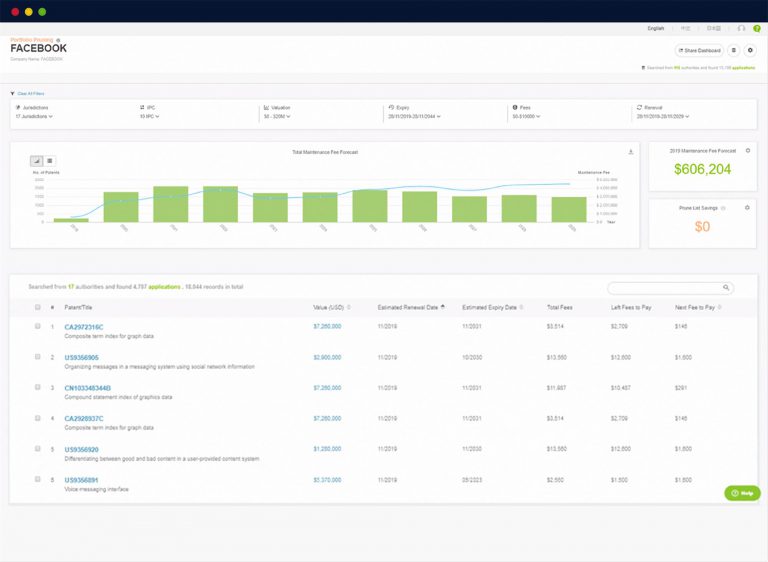 Don't be caught out by unexpected risks
PatSnap's IP Intelligence tool helps you watch risks proactively and protect your IP assets with real-time and comprehensive IP data. Run accurate patent searches for any of your risk monitoring needs such as invalidity, FTO, prior art and patentability search and be confident of your IP decisions and defense strategy.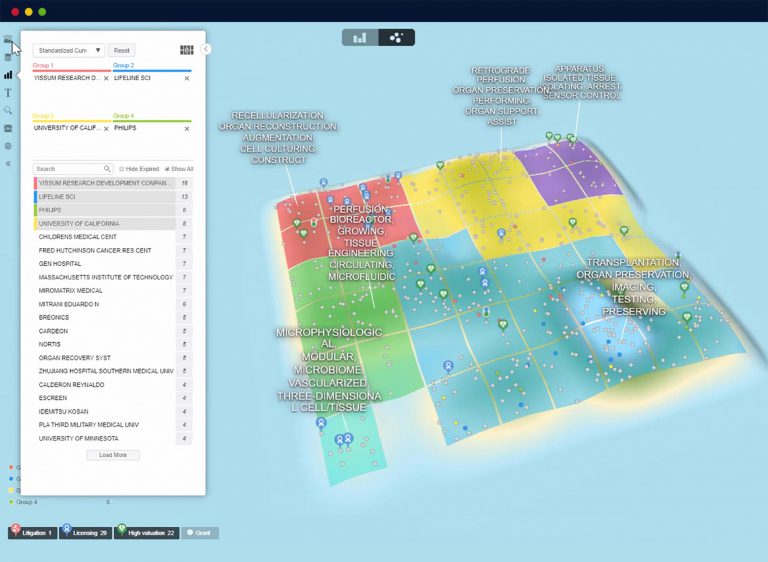 Uncover competitor, tech, and market trends
PatSnap's IP Intelligence helps track markets, competitors, and technologies by identifying where patents sit within an overall landscape. Our platform shows who the actors are in new, adjacent, and emerging spaces; and it helps you map hotspots and whitespace so you can source inspiration from the closest solutions to the idea you wish to pursue. Using our IP intelligence platform you get the insights you need to stay one step ahead.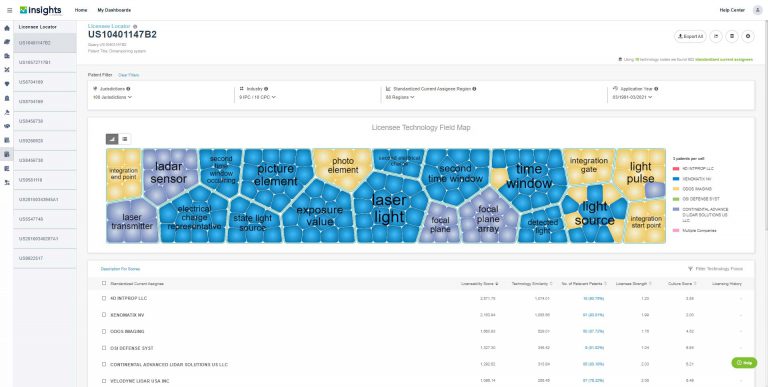 Find the money in your patent portfolio
Monitor the trends within groups of patents, technology areas, or within your own company, to find out which patents are being renewed and abandoned and the frequency with which this is occurring. Using PatSnap's Landscaping feature, you can locate the areas where there is the most licensing activity and assess appropriate licensing costs for different technologies.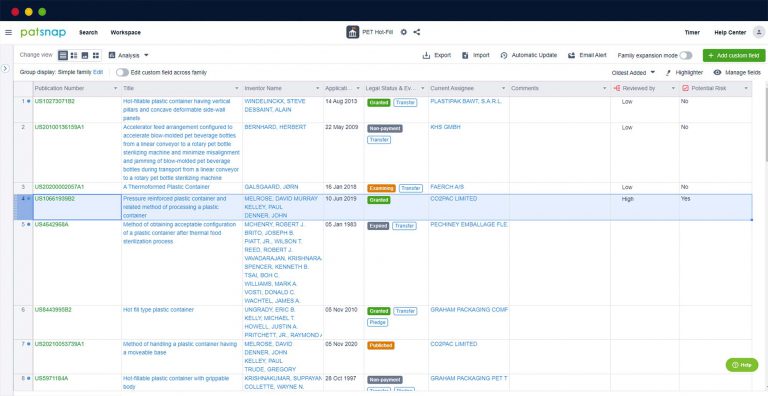 Work smarter than ever before
Collaborating with teams across your organization has to be quick, seamless and efficient. PatSnap gives you flexibility to assess huge volumes of data making it easy for you to customize your analysis, digest data effortlessly with analytical visualization, dig deeper into individual patents if need be as well as collaborate seamlessly with your team through a variety of our workflow features.
Need a helping hand?
Our professional services offer training and support to increase time-to-value in the PatSnap platform and make more timely, confident IP and R&D decisions.