From Tradition to Digitization: Modern Innovation Secrets of Luxury Brands
Ongoing success isn't a given, even for the world's most coveted luxury brands. Here are 4 ways top brands are innovating to stay ahead of changing consumer preferences.
Luxury brands like Louis Vuitton, Gucci, Prada, and Chanel sell an aspirational lifestyle. Their products are designed to convey wealth, exclusivity, and high status. While it's easy to assume these companies are wrapped up tightly in tradition, the reality is they make the rules — and then break them.
Following a sharp downturn during the COVID-19 pandemic, the luxury goods market experienced uncertainty. Sales clocked in at about $250 billion in 2020, representing a 12.2% decrease from 2019. While the pandemic led to a decreased demand for luxe goods, the industry is still booming. In 2021, it was valued at $52 billion dollars, and by 2026 it's expected to reach a valuation of $75 billion — representing a CAGR of 7.81%
In order to maintain high valuation, and bounce back post-pandemic, luxury brands are investing in innovation strategies (both digital and product-related) and keeping a close eye on consumer trends.
In this article we explore 4 increasingly popular innovation strategies luxury brands are tapping into to increase market share and profitability.
Strategy 1: Biofabrication
Materials Innovation Institute's CEO, Nicole Rawling, estimates the fashion industry is five years behind the food and drink industry. Plant-based burgers are mainstream, but what about plant-based vegan leathers?
Not yet. Although, we expect these materials to dominate the market sooner rather than later.
In conjunction with the ongoing climate crisis, more luxury brands are labeling their products as "sustainable." Concepts like ethical, circular, and conscious fashion trend in high-fashion magazines, on runways, and in the news. To meet this demand, luxury goods companies are starting to acquire or develop eco-friendly, animal-free materials. A top market segment is the use of biomaterials (biodegradable, natural materials) in fashion, leading to partnerships with biotech companies.
For example, California startup, Mycoworks, raised $125 million in January 2022 to help mass produce their mushroom-based leather. Luxury brands have already taken notice of this material, including Hermès, the pinnacle of exclusive luxury. Hermès is designing its first piece of luggage with this material. In 2021, the company announced a re-edition of its 1997 travel bag, originally created with calfskin and lined in canvas. The reissue is primarily being made with Mycoworks new lab-grown mycelium — a hybrid between nature and biotechnology. This project was three years in the making, representing a prime example of the secrecy and ongoing behind-the-scenes innovation of luxury brands.
Other luxury groups are also working to incorporate animal free leather in new designs. The Kering Group which develops and owns a series of renowned fashion houses including Gucci, Saint Laurent, Balenciaga, and more, is often regarded as the most sustainably conscious of luxury groups. One of the group's contributions to sustainability is Demetra, an animal-free, leather-like material after two years of research and development in Gucci's factory.
Engaging in the spirit of open innovation, The Kering Group is also making Demetra available as a new material for the fashion industry. To achieve this, the group established a Materials Innovation Lab which is a diverse library for certified-sustainable fabrics. Designers from various brands received an open invitation to bring in and test materials with the ultimate goal of finding alternative materials with a lower environmental impact. To date, more than 2,800 fabrics are available at the lab.
Even beyond leather, brands are developing other biomaterial fabrics. Take Chanel for example — the luxury powerhouse recently invested in Evolved by Nature, a green chemistry company known for its natural sustainable silk. The silk is derived from silkworm cocoons and can be used in fabrics, cosmetics, and medical products. It's also more sustainable than traditional textile manufacturing, which relies on toxic chemicals. (Did you know there are more than 80,000 harmful chemicals used in the production of textiles?) Chanel also invested in Finnish startup Sulapac, which is developing a biodegradable alternative to plastic, used as a perfume packaging replacement.
Strategy 2: Open Innovation
If orange is the new black, then startup partnerships and open innovation strategies are the new "norm" for luxury brands. These strategies enable brands to expand product innovation while also working alongside companies that are dominating in the digital field.
For example, luxury giant LVMH (the brand relationship is shown above), developed an innovation award that's open to companies that were established within the past five years, are valued at less than $100 million, and whose solutions are relevant to the challenges facing the group and their brands. The winning startup receives support and advice from LVMH's investment specialists as well as partnership with their brands. Since the launch of this program, there have been over 285 collaborations with startups.
The Kering Group also adopted open innovation. This group became a founding partner of the Plug and Play – Fashion for Good Accelerator which is a collaboration with Fashion for Good and the C&A Foundation to support and accelerate sustainable innovation within the luxury goods and fashion industry. Other luxury companies also joined the project, including Chanel. The purpose of this accelerator is to identify and support innovative startups for scale.
Strategy 3: Digital Domination
You can't wear them, and they might also be more costly than their real-world counterparts – what are they?
You guessed it! Luxury NFTs. With changing consumer preferences, thanks in large part to the pandemic, and the rise of Web3, many brands are pushing the limits of their digital strategies and developing luxury NFTs. The purpose of these NFTs is two-fold, firstly, as digital collectibles and one-of-a-kind pieces of art, and secondly, as a tool to verify authenticity.
In the above chart, patents for NFTs related to luxury goods are outlined. As you can see, the number of applications jumped substantially in 2021, with the majority of these patents having a CPC code of G06Q and G06F. This means the applications are mainly related to data processing systems. Diving a bit deeper, and we find many of the patents are for "tokenization platforms." These platforms connect real-world items with digital tokens (via detailed tracking history through digital tokens) or integrate real-world items into video games (such as within the metaverse, and/or video game collaboration with real-world brands/items).
Gucci already struck gold with its metaverse tactics. In 2021 Gucci sold a four-minute film as an NFT for $25,000! Even more impressive, Gucci's infamous Dionysus bag with a bee decal sold at "The Gucci Garden," a pop-up on Roblox, for 350,000 Robux (equivalent to $4,115), which is $715 more than the bag costs IRL (that's metaverse lingo for "in real life").
Prada took an alternative approach to NFTs. As opposed to launching a solo collection, Prada opted to collaborate with Adidas. Together, these brands crowd-sourced images from 3,000 fans, compiling them into one composite NFT. This one-of-one token is currently for sale on SuperRare. The bulk of the proceeds will be allocated to climate-focused charities — a smart strategy considering the fashion industry is responsible for 10% of global greenhouse gas emissions. All remaining funds will be split among the fans whose images helped create the NFT.
For luxury brands, the blockchain offers a double advantage. In addition to being another addressable market, it may also help reduce counterfeiting. If the blockchain allows companies and consumers to track the origin and history of their luxury items, it would make it difficult for "fakes" to circulate.
As shown above, the counterfeit market affects many luxury brands, with Kering, LVMH, and Ralph Lauren most frequently mentioned in market reports. In 2021, the counterfeiting market reached $2.09 trillion and is expected to reach $3.64 trillion by 2025. The 2018 Global Brand Counterfeiting Report estimated that the losses suffered due to online counterfeiting globally amounted to $323 billion in 2017. Brand protection agencies estimate that there was a 56% increase in online counterfeit sales in the first six months of 2020. Fortunately for these brands, NFTs may reduce or even eliminate counterfeited goods.
In April 2021, Louis Vuitton, Prada, and Cartier launched a blockchain technology called the Aura Blockchain Consortium. This technology makes it possible for consumers to access the product history and proof of authenticity of luxury goods, from sourcing to sales, and all the way to the secondhand market. Consumers can track the production, distribution, prior purchases, maintenance/repairs, and reselling through a unique digital ID associated with each product.
Many exciting use cases for luxury NFTs are on the horizon, and brands are just starting to test the waters and explore potential opportunities. That said, these new technologies are promising and may result in changes for the industry. In fact, Morgan Stanley analysts estimated in November 2021 that metaverse gaming and NFTs could make up 10% of the luxury brand addressable market, at a valuation as large as $50 billion by 2030.
What do you think – would you buy a luxury NFT?
Strategy 4: Sustainability & Circular Business Logic
Thrifters prevail! Pre-loved luxury goods are on the rise.
The pandemic, alongside increased environmental conscientiousness among young consumers, kicked off a vintage, or "archival" fashion boom.
The RealReal, a luxury resale platform, released a report confirming the growing interest in archival fashion. Across every site category including watches, handbags, ready-to-wear, etc. sellers are earning more than they previously did on vintage goods (defined as 10+ years old). This is exciting for luxury resellers, as well as the planet, but it may be less exciting for luxury brands.
This trend goes beyond sustainability and predicts a radical shift in business models. Businesses must now take this into consideration when predicting demand, avoiding overproduction, and implement the necessary changes in their go to market strategy to avoid reputational damages.
Looking at the top luxury resellers mentions in the news, coverage increased dramatically in 2021. Some luxury brands are trying to embrace this change by investing in resellers and e-commerce. For example, Kering invested in luxury resale platform The Vestaire Collective, and Gucci formed a limited partnership with luxury consignment company the RealReal. Other luxury companies don't have the same confidence in the secondhand market and circular business models and are fully focused on a linear business model. However, resellers mentioned partnerships increase customer engagement and help brands tap into new audiences as well, so much so, that they believe it's not a matter of if, but when, more luxury brands will jump into the resale market.
Furthermore, startups offering to rent luxury products are emerging, with an aim to increase luxury accessibility. New York-based Rent the Runway is one of the most popular, offering a platform where users can rent luxury bags and clothes monthly. By working on a luxury-as-a-service model that doesn't include ownership, they can offer luxury goods for a fraction of the cost. If this gains enough traction, it's likely luxury brand acquisitions and investments into this space will increase. Or perhaps, luxury companies will introduction brand-owned rental offerings.
What a great way to get celebrity-level glamour, without the monstrous price tag!
The new wave of luxury shoppers, namely Millennials and Gen Z, are shaping the future of the industry; 50% of global luxury consumption is expected to come from young consumers by 2025. As statistics show, Gen Z and Millennials are less traditional with their purchasing preferences, much more sustainably conscious, and are more digitally savvy compared to older demographics. Using new tech experimentation and innovation is a great way luxury brands can resonate with these consumers.
Ultimately, brands like Prada and Gucci, as well as conglomerate fashion houses, are paving the way for the future of the luxury industry. By leveraging digital assets, Web3, and adopting more sustainable practices, this industry can appeal to a wider audience while still maintaining its market share, exclusive nature, and high-status appeal.
Author Bio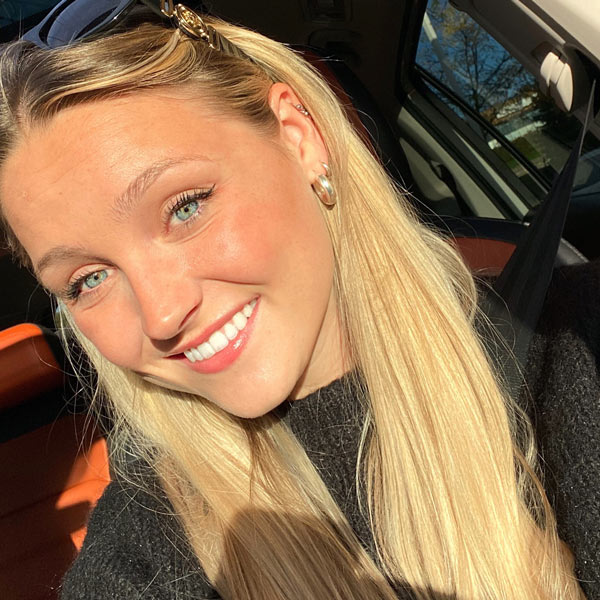 Kate White is the Customer Advocacy Manager at PatSnap. She spends her days learning about and promoting PatSnap customers by highlighting their groundbreaking innovations. Kate holds a Bachelor's degree in Medical Sciences and Psychology from Western University. In her spare time, she enjoys painting and being outside with her Siberian Husky.