Professional Services:

Research and analytics services

Actionable business strategy for research & development, competitive intelligence and merger & acquisition support.
Empower your decision making through visually engaging research and analysis
Our Research & Analytics team of industry and platform experts connect the dots to derive intelligence from patent data and sources of non-patent data and literature, giving you a holistic view of competitors and the patent landscape. With our research services you can expedite projects by getting answers to complex business questions faster; achieve a greater return on innovation investment by efficiently channeling your resources and separate the signals from noise for effective market and patent research.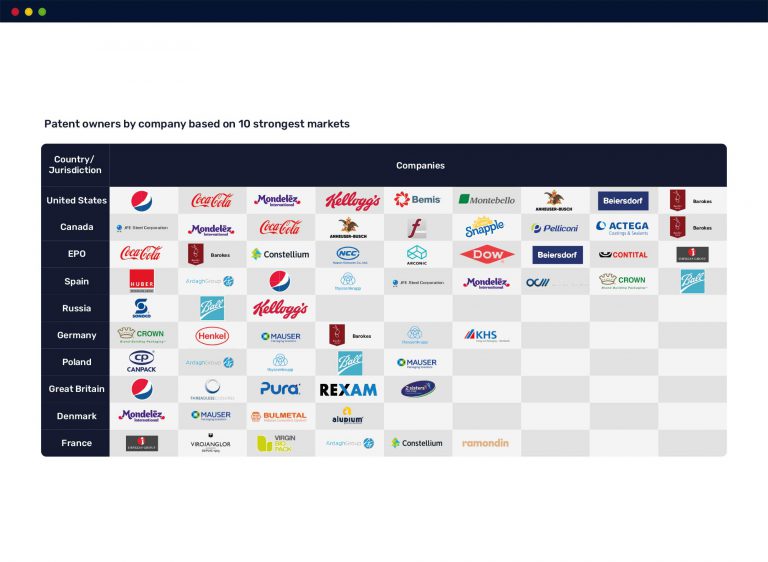 Patent landscape
Visualize competition and opportunities.
PatSnap's patent landscape studies provide you with visually engaging output and analysis needed to inform the strategic research planning for R&D and IP teams. Powered by the PatSnap platform, our team of IP experts use analytical models and visualizations to help you connect the dots in innovation.
This will help:
Comprehend the technology landscape
Find needed technology (licensing, acquisition)
Find untapped value for out-licensing
Identify development partners and positioning for collaboration
Analyze the validity of patents based on legal status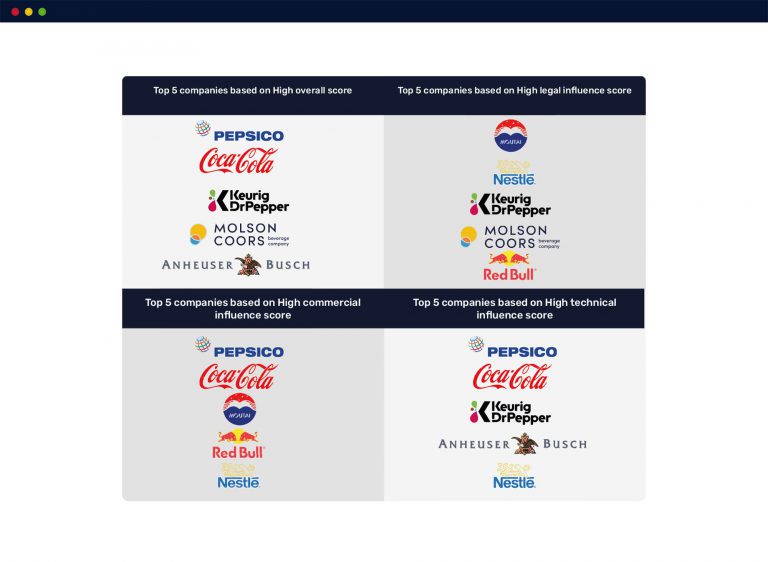 Competitive intelligence & benchmarking
Our experts can identify your market position.
PatSnap's competitive intelligence reports provide clients with business intelligence by revealing competitors' IP and R&D strengths and strategies. Additionally, our competitive benchmarking reports give you a sense of your market position relative to your competitors.
This will help:
Understand competitors' portfolio strengths and developments
Provide insights into known and unknown competitors in a domain
Compare patent portfolio qualities and quantities
Build positioning for investors and identify partners for cross selling and licensing opportunities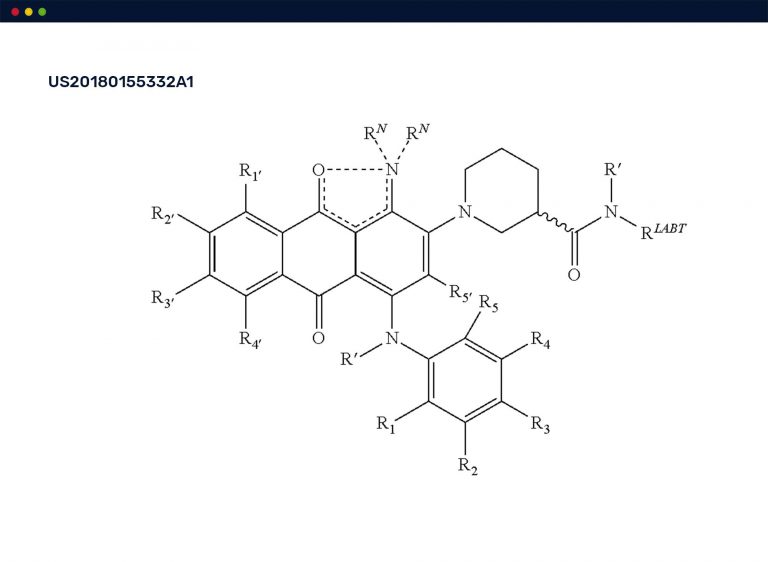 Freedom to operate (FTO)
We help you identify and mitigate risk.
Our FTO analysis report helps you understand what patent infringement risks exist with the potential commercialization of a product or service. Analysis begins with a comprehensive FTO search, and then a review of each individual patent to determine whether the new product or service falls within the claims of any particular patent.
This will help you understand:
Where risks lie (e.g. in whose hands and in what technology area)
If a product or service infringes on any 3rd party prior to commercialization
If valid patents exist from whom licenses need to be obtained
How to navigate changes when a patent owner isn't interested in licensing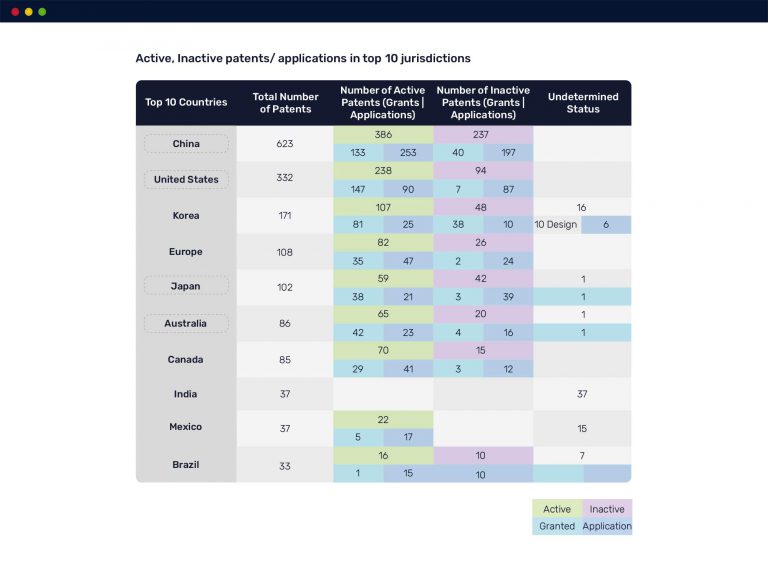 Portfolio audit
Our experts can identify your market position.
PatSnap's portfolio audit provides a review the status of all its owned or acquired granted patents, pending patent applications, and other licensed patent rights. Our portfolio audits also provide an opportunity for a business to review its policies and strategies for patent portfolio management.
Portfolio audits help organizations:
Understand the return on investment of IP portfolio
Understand whether the filing strategy is in sync with market or business vision
Understand if a company's current IP is protecting core products